Legal Information
Gadermeier Handel OG 
Wienersdorferstrasse 20-24 M37/16/2
2514 Traiskirchen
Austria
VAT-Number: ATU70062969 

Phone: +43 650 533 56 06 (no customer service)
E-Mail: office@alpenbee.at

Our customer service can be reached from Monday to Friday between 09am-5pm via email customerservice@alpenbee.at

Managing Director: Maximilian Gadermeier, address see above
Line of business: E-Commerce, member of the WKO
Commercial Register: FN 437396f 
Commercial Register Court: Landesgericht Wiener Neustadt 
Supervisory Authority: BH Baden
Regulations: Industrial Code (www.ris.bka.gv.at)
Code of Practice: Euro-Label www.guetezeichen.at

Complaints/dispute Settlement:
As of February 15th 2016 onwards, the European Union's commission will provide a platform for extrajudicial dispute settlement. This enables all consumers to sort out any kind of dispute in conjunction with their online order without having to arraign the matter in the first place.
Said platform for the dispute settlement can be found using the external link http://ec.europa.eu/consumers/odr/ as of above named date.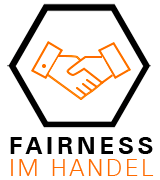 Member of "Fairness im Handel".

Further information: https://www.fairness-im-handel.de

Publisher:
Maximilian Gadermeier, Wienersdorferstrasse 20-24 M37/16/2, 2514 Traiskirchen
Web-Design: artina-design.at

Powered by JTL-Shop